EasiYo Yogurt
What is EasiYo Yogurt?
EasiYo was developed in 1992 by a father of eight from New Zealand. He knew that people all over the world were eating fresh, home-made yogurt and that it was a product with a very long history. However, the yogurt he found in his local supermarket was not nearly as fresh and certainly not as healthy as yogurt is supposed to be. Besides, with eight hungry children at home, he was spending a small fortune on mass-produced yogurt.
He came to the realisation that the best way to get fresh, healthy and delicious yogurt is to make it yourself. Making and then eating your own yogurt is a very satisfying experience. It is always delicious and you know exactly what's in it.
What started as one father's search for a better alternative to give to his children quickly grew into an international hit. EasiYo is produced in New Zealand and the United Kingdom and sold all over the world. The system he ultimately developed is simple, easy to use and guarantees delicious yogurt each and every time. At BuyYoghurt.com, you can find these yogurt cultures with their unique story for a friendly price.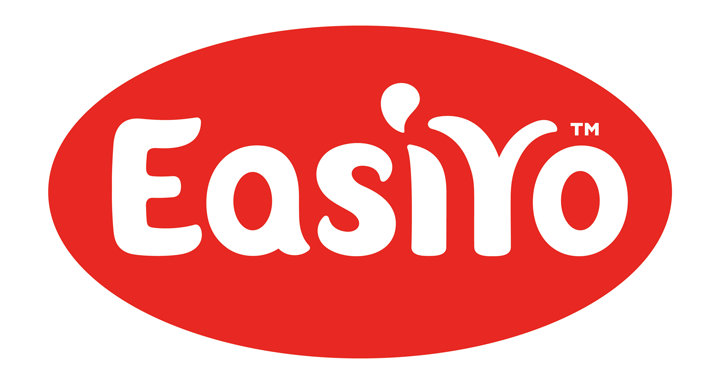 How do you make EasiYo Yogurt?
Making your own EasiYo Yogurt is as easy as 1, 2, 3. All you need is the EasiYo Yogurt maker, a sachet of EasiYo yogurt cultures and water.
Fill the Yogurt Maker's measuring cup halfway with water that has reached room temperature. Pour the contents of one sachet of EasiYo yogurt cultures in the measuring cup, put the lid on and give it a good shake. Fill the measuring cup with water up to circa five millimetres below the edge. Put the lid back on and give it another good shake.
Place the plastic insert in the yogurt maker and close carefully. Make sure the insert is positioned properly. Pour boiling water in the yogurt maker until it reaches the top of the insert.
Place the measuring cup on top of the insert. The boiling water should reach a level half as high as the measuring cup. Twist the lid on the yogurt maker and leave it on your counter for eight to twelve hours. During this time, the yogurt will become thick and delicious.
Keep the yogurt in your fridge.
What are the benefits of EasiYo Yogurt?
Making your own yogurt with EasiYo is not only very easy; this yogurt has many other benefits as well. Did you know that EasiYo Yogurt contains tons of live bacteria? Our yogurt bases include live cultures, a selection of delicious flavours, milk solids and no artificial ingredients. You can taste the goodness! EasiYo Yogurt is simply delicious. Best of all is that you can easily make it yourself in your own kitchen. What more could you want?
Of course, we offer a wide variety of different types of yogurt. Whereas regular yogurt is easy to pour and perfect for smoothies, Greek Style yogurt is thicker and especially delicious when combined with fresh fruit, honey or muesli.
You can do many different things with EasiYo yogurt. Why not make a delicious dip with cucumber and fresh mint for your BBQ? You can combine the yogurt with some lemon juice and herbs to make a tasty dressing or marinade. Do you prefer something sweet? Instead of only eating EasiYo yogurt for breakfast, you can blend in some fresh fruit to make a tasty smoothie as a snack when you come home from school or the gym. You can also use one of our delicious flavours to make frozen yogurt.